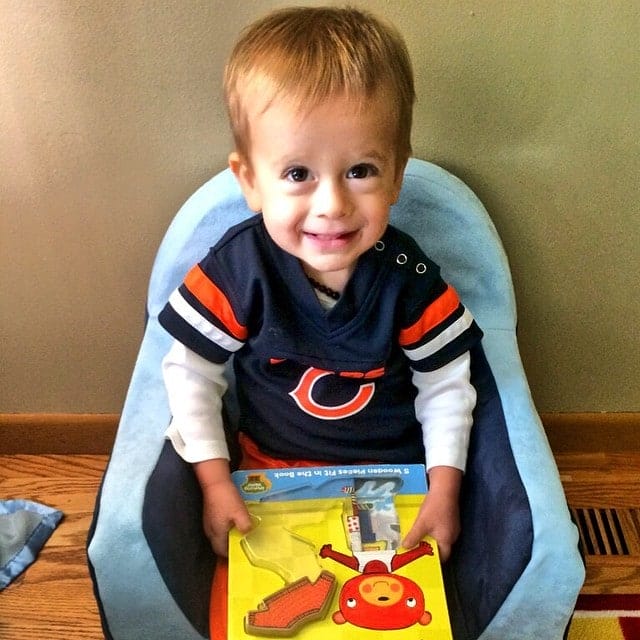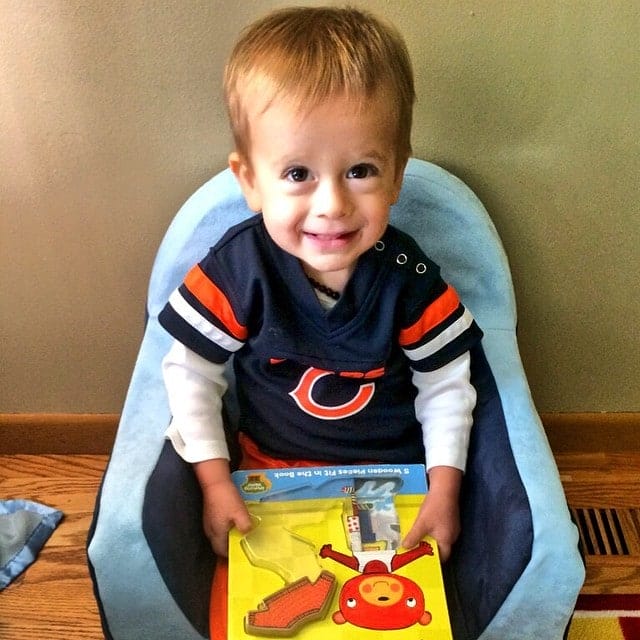 So I posted a photo of my son rocking his new reading chair on Sunday morning. On the photo I said…
"So we'll probably lose by 40 – but at least I've got this new chair!"
Of course, we all know the Chicago Bears defeated the San Francisco 49ers in come-from-behind fashion on Sunday night. But really, were most of you expecting the team to win? I didn't think they would come close.
Looking back at this photo and thinking about my life with sports, I think there's something I can learn from the joy of my kids. Maybe it's the years of disappointment watching the Cubs. The Bears haven't won a championship since I was five years old – one of my earliest memories. I still have a hard time believing the Blackhawks are good again after all of those years.
If you follow me on social media, you know I'm a realist. I try to look at my sports teams objectively without my homer hat on – most of the time, at least. But sometimes I'm just way too negative, to the point where I'd rather shut a game off than watch my team.
Or where I project my cynicism onto a photo of my kid.
That was wrong. I want Oliver, and his sister, to keep the joy they have for everything they do. If, someday, he wants to break down why the Bears will struggle against an upcoming opponent, we can do that. But for now, I want my kids to love watching sports as much as I did when I was a kid – having a dad who's constantly nagging about the failures of his team probably won't help that.
I know I'm way ahead of myself (he's not even two). What kind of relationship do you have with your kids when it comes to sports? Do they watch games with you? What do you tell them about HOW to watch sports?
Comments
comments