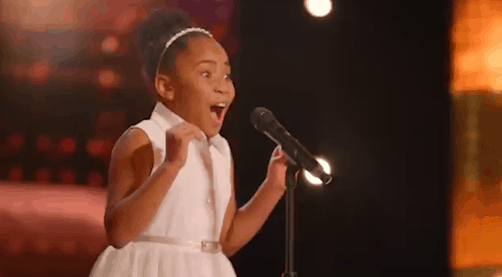 The judges on America's Got Talent had no idea what was about to happen when Victory Brinker stepped onto the stage.
The 9 year-old opera singer blew them away and made history.
Watch the video….
Each judge on AGT gets one chance to press the Golden Buzzer and send an act right to the live shows. If you've been following the season, every judge has already used their Golden Buzzer. That led Simon Cowell to huddle with host Terry Crews – who apparently has authority over such decisions – and come up with another plan.
The judges and the host would hit the Golden Buzzer together and give Victory a well-deserved special moment.
You can see more of Victory Brinker on her official Instagram account. 
She also has more performances you can watch on her YouTube channel. 
More Trending News here. 
Comments
comments