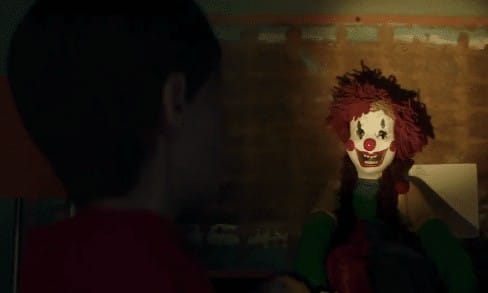 For the most part I hate remakes. Especially when it comes to iconic movies.
POLTERGEIST is one of those movies.
I remember being really young seeing the original for the first time. Yes, it freaked me out. I still get a little creeped out by clowns thanks to that bedroom scene. Same goes for fried chicken and new construction.
But more so, POLTERGEIST was one of those movies that made me fall in love with the horror genre. There is such a great buildup of tension, and when the crazy hits, it's like one big, long exhale.
I have very little expectation for this remake. In a way, POLTERGEIST has already been remade countless times. Other filmmakers have tried to capture its charm and surprises in their own haunted house projects, some have had success while most have failed. But we live in a world where Hollywood is building new homes on top of hallowed ground, hoping that the ghosts of the past won't reach up and stop the new neighborhood from flourishing.
The POLTERGEIST trailer is great. Let's hope Sam Raimi, Gil Kenan and crew are able to construct something that makes a new generation of moviegoers fall in love with the genre the same way I did. Video below…
Comments
comments