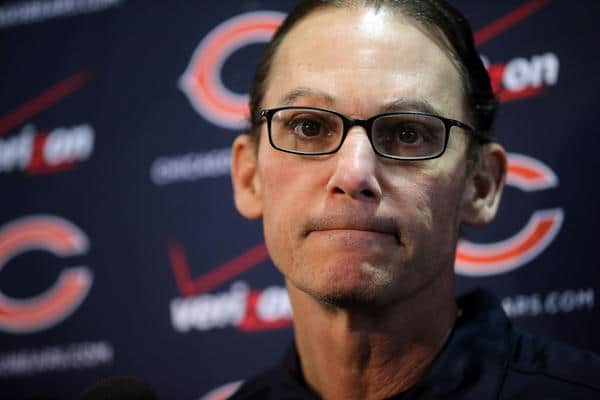 Dan Bernstein of 670 The Score says Chicago Bears head coach Marc Trestman is expected to be let go when the season is over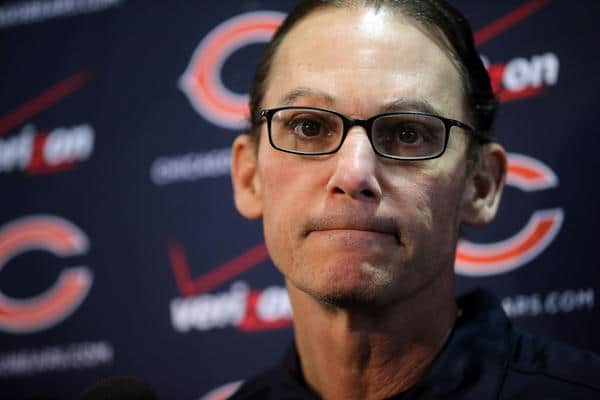 This week on "As The Bears Turn," the drama continues – despite having two more years left on his contract, it appears Chicago Bears head coach Marc Trestman is on his way out. This tweet from 670 The Score's Dan Bernstein reinforces what many Bears fans are expecting….
Source: #Bears ownership met last night. Trestman likely fired at season's end, Emery's fate still undecided.

— Dan Bernstein (@dan_bernstein) December 16, 2014
With the way this season has gone, you would expect to see big changes in the Bears coaching staff – but the bigger question remains with the GM situation. If you're going to send Marc Trestman out the door after just two seasons, are you going to let the guy who hired him pick a new coach? Phil Emery was also the guy who signed Jay Cutler to a gigantic contract and made very supportive statements about the quarterback.
Sooo…if you show Emery out – what about Cutler? Assuming you can't find a trade partner after his disastrous performances of late, do you cut him and eat the extra $15 million he would be owed for next season? It's going to be a few months of big decisions at Halas Hall.
All of this just a few months after experts were making statements like this. Sigh.
Comments
comments