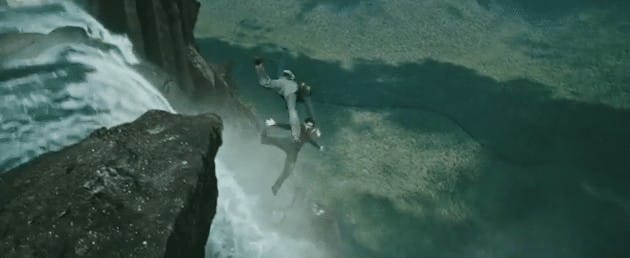 If you watch the early WGN Morning News, you are probably aware that anchor Dan Ponce is obsessed with the movie "Point Break." I'm a fan as well, but nowhere near his (somewhat unhealthy) level of fandom.
This morning brought us the first trailer to the "Point Break" remake. Yes, they are remaking "Point Break."
"Point Break."
No Keanu.
No Swayze.
I believe in not judging movies based on trailers. Even if I'm not reviewing movies as regularly as I used to, I'm still a film critic. But if you will just give me this one moment of weakness…..
This movie is going to suck.
Carry on. And here's the trailer.
Comments
comments