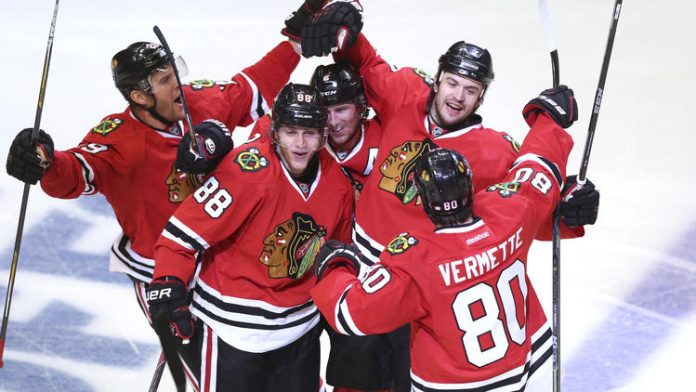 There is nothing better than waking up at 1:45am to good news.
The Nashville Predators took the Chicago Blackhawks to THREE overtimes on Tuesday night. Game 4 of their NHL Playoff series didn't start until 8:30 p.m. central – and it didn't end until Brent Seabrook put a slapshot into the net in the 1 a.m. hour.
If you were sleeping like most of us AM Newsers, here is what you missed. Check out Seabrook's game-winning in 3 OT!
Chicago Dagger. #StanleyCup https://t.co/aqwIPOI2CM

— NHL (@NHL) April 22, 2015
Comments
comments